Welcome to
"www.TractorAftermarket.com"
TractorAftermarket will be introducing unique products for sub and compact tractors. Mostly John Deere and Kubota. Thunder Works has been desgining and manufacturing unique products for Indian motorcycles for the last 6 years. They are available at www.IndianAftermarket.com So using the same technologies: CAD design, CNC routers, CNC lasers, 3D resin printers, and a machine shop we are now venturing into the tractor world. The first 4 products have been designed. The first one is available below. The other three are still in testing and design modification. We own a John Deere 1025r tractor with about 7 attachments. Feel free to make suggestions for products.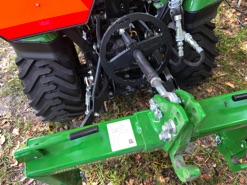 The first product is a wheel that attaches to the upper arm of your three point system. This allows you to adjust the upper arm easily and often without leaving the tractor seat. Very easy to install very durable. It installs without removoing the arm and does not interfere with anythng. It is made from HDPE and fastened with stainless steel bolts (provided).


"Easy Wheel" fits the following tractors. They each cost $129.99 plus $8.99 shipping
Be sure to select the correct tractor.
Please note we only ship to US addresses. You can use use www.MyUS.com for foreign orders. Set up an acount and provide us with the special US address they give. Send it to: TractorAftermarket@gmail.com Be sure to use the same email you ordered with or at least the same name.
You can reach Thunder Works at:
3268 Vacuna Rd
Kingsland, GA 31548
ThunderWorksUSA@gmail.com.
912-540-5222
Model # Tractors it should fit
______________________________________________
EW-AJD John Deere 1 series, John Deere 2 series
EW-AK Kubota BX2380, BX1880, other BX series?,
LX?
EW-B Kubota L2501
EW-C Kubota MX6000, MX5400, L3202, L3901,
L4701,
EW-C600 Kubota BX600
EW-D Kubota M7060
EW-E John Deere series 3, series 4, Cub Cadet
SC-2400 (2010)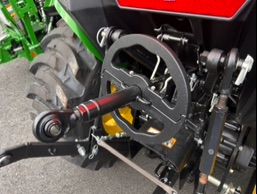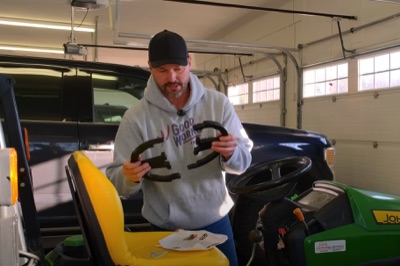 As seen on the
"Good Works Tractor" channel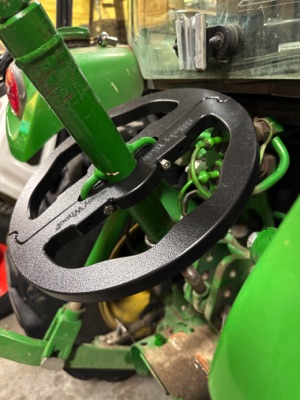 Mounted on a John Deere 3046